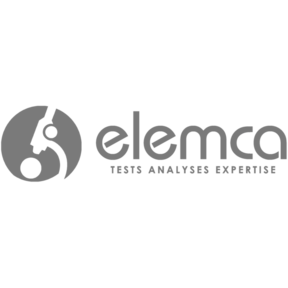 ELEMCA is an independent laboratory, privately held. Our facilities are partially based in the French space agency (CNES, Toulouse – France).
Our customers are key industrials involved in demanding markets: aeronautics, space, automotive, rail, energy, PCB assembly (EMS), semiconductor devices and ALM (3D metal printing).
They rely on ELEMCA since 2003 and especially appreciate our reactivity and the high level of expertise provided in our reports.
We control and analyse their electronic hardware (raw materials, components and assembled boards) and ALM parts in order to:
- enable their design choices (comparative characterization of materials, digital simulation)
- qualify their products (quality control of assembly; dimensional conformity; environmental aging…)
- understand and diagnose fault at board or device-level (failure analysis : from the non-destructive localization of the defect down to its physical characterization, to highlight its root cause)
ELEMCA added value: a clear diagnosis based on the scientific interpretation of the results obtained in our lab.
Aerospace OEM / AIRBUS DEFENCE & SPACE, DASSAULT, ECA AEROSPACE, ESA, ESTERLINE, LATECOERE, LEONARDO, LIEBHERR, MEGGITT, NEXEYA, SAFRAN, SODERN, STELIA, THALES ALENIA SPACE
EEE components / LYNRED, RAKON, TE CONNECTIVITY, TDK, TELEDYNE
ALM parts / 3D SYSTEMS, FUSIA, LAAM, OPT'ALM, POLY SHAPE, VOLUM-E, WEARE ADDITIVE
Major space programs & instruments / CHEMCAM, INSIGHT, JUICE, MICROCARB, MICROSCOPE, SUPERCAM, SVOM, TARANIS.
Name of organisation:
ELEMCA
4 followed people