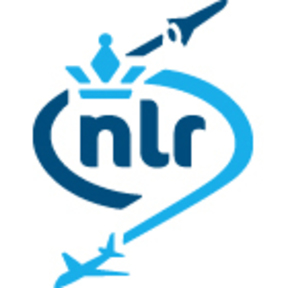 Royal Netherlands Aerospace Centre (NLR) is a leading international research centre for aerospace. Bolstered by its multidisciplinary expertise and unrivalled research facilities, NLR provides innovative and integral solutions for the complex challenges in the aerospace sector.
NLR's activities span the full spectrum of Research, Development, Test & Evaluation (RDT & E). Given NLR's specialist knowledge and facilities, companies turn to NLR for validation, verification, qualification, simulation and evaluation. NLR thereby bridges the gap between research and practical applications, while working for both government and industry at home and abroad.
NLR stands for practical and innovative solutions, technical expertise and a long-term design vision. This allows NLR's cutting edge technology to find its way into successful aerospace programs of OEMs, including Airbus, Embraer, Pilatus and SME's like Fokker and Airborne. NLR contributes to (military) programs, such as ESA's IXV re-entry vehicle, the F-35, the Apache helicopter, and European programs, including SESAR and Clean Sky 2.
Founded in 1919, and employing some 650 people, NLR achieved a turnover of 73 million euros in 2014, of which three-quarters derived from contract research, and the remaining from government funds.
With our wide range of test facilities we can simulate your environmental testing requirements for your spacecraft or aircraft equipment, meeting international, military, aircraft and commercial standards.
Regardless of the environment that has to be simulated, NLR is the 'one stop shop' for all your testing needs. We will conduct your environmental tests for climatic, thermal vacuum, mechanical, electric, radiation and acoustics properties.
Name of organisation:
NLR
No followed people