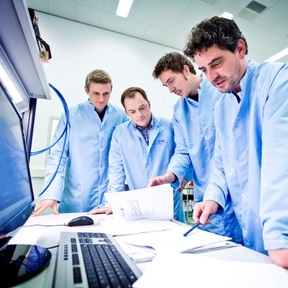 ESA ESTEC Mechanical Systems Laboratory (MSL)
The tasks of the laboratory are primarily linked to support to all ESA projects. External customers including national space agencies, prime contractors and equipment/instrument providers are also supported in response to specific test requests.
The expertise can also be harnessed to rapid investigation of thermal or mechanical anomalies affecting in-orbit missions, replicating problems on the ground as a basis for understanding and solving them.
The Laboratory participates in broadening the ESA working knowledge of extreme temperature operations, supporting current missions including ExoMars, BepiColombo and Juice. Among the large number of external customers, the Laboratory has a long cooperation with RUAG Space for MLI performance measurements and supported Qinetiq for qualification and acceptance of several Proba-2 and Proba-V instruments. Together with the ESA Education Office, the laboratory provided support to test CubeSats.
Testing performed for ESA projects and external customers
Support to design and verification of spacecraft elements
Support to in-orbit anomaly investigations
Consulting point for test methods in the domain of environmental testing
Environmental testing ~ 70 tests / year
300m² clean room Class 100,000
Name of organisation:
ESA ESTEC Mechanical Systems Laboratory (MSL)
No followed people