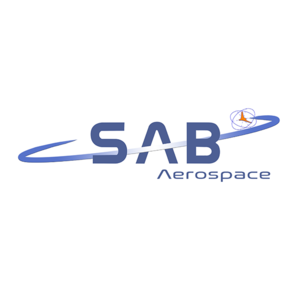 S.A.B. Aerospace is Czech private SME. Our core business is focused on development of Mechanical Sub System for Launcher, Satellites, Payloads (Earth Observation and Microgravity) and mechanical ground support equipment.
We use for integration our clean room which was built according to ISO8.
It is a clean room that has 140 m2 with a net height of 5.25 m and a crane with a load capacity of 2 tons.
The clean room ISO 8 is also for rent for shorter and longer time priod (days, weeks or months).
The hall is equipped with ESD floor preventing electrostatic discharges harmful to electronics.
The hall includes a dressing room (25 m2) and other equipment: compressed air, vacuum, nitrogen, scaffolding, assembly platforms, steps, pallet truck with extended forks, tables and chairs, trolley with basic tools, isopropyl alcohol, disposable cleaning cloths, protective gloves, disposable shoe covers, head cover, face mask, storage of small materials, kitchen, office space, parking adn WI-FI.
The building is secured with a camera system and security 24 hours a day.
Name of organisation:
S.A.B. Aerospace s.r.o.
No followed people