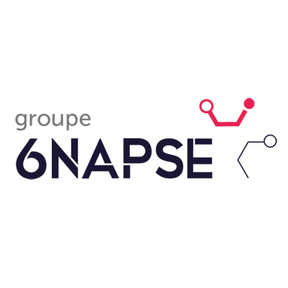 The 6NAPSE Group is a design office in engineering and laboratory expertise. It supports industry in the development, qualification and optimization of products.
The 6NAPSE Group brings together test and expertise centers. The 6NAPSE Group enables manufacturers to make assembled systems more reliable. We are involved in all phases of a V-cycle of a product.
Our expertise and our equipment represent a major asset for manufacturers from all walks of life: aeronautics and space, agrifood, automobile, chemicals, cosmetics, additive manufacturing, energy, industry, legal, packaging, pharmaceuticals, sport and leisure, transport.
✅ Numerical simulation and calculations
✅ Qualification and validation tests
✅ Materials and surfaces
✅ Acoustics (NVH)
✅ Product design
The 6NAPSE Group relies on the expertise of its laboratories and test centers: CEVAA, ANALYSES ET SURFACE, CREALINS, EMTT, 6LING.
Name of organisation:
Groupe 6NAPSE
No followed people